Well now I surely didn't plan on being away this long! Of course if I hadn't gotten myself into mischief late in 2014 I wouldn't have had to be gone this long either. Sigh... So I am going to say sorry for my absence it was totally and completely all on ME! Ok, whew now that that is out of the way.....
Lori & Jay Update:
Oh my goodness do I have just lots to catch you all up on! First, Lori had her LARGE bundle of joy on February 4th @ 1:24AM.... It was a very fast delivery, she didn't even really push. She was so ready to have this child that the midwife just got setup and put her feet up and here he came right on out... He is just shy of ten pounds and wow does he have a set of lungs on him. I told Jay that he most definitely got his lungs from his daddy. He is a pure joy and just loves to EAT... Wow, he is going to be a chunk but the baby dimples this kid will have... LOVE him already! :0)
Lori is doing absolutely fabulous, she was up and around within a few hours and I swear hasn't sat or napped at all since getting him out. Don't think anyone can blame her after being on bed rest for so many months. Their oldest daughter finished her first semester in college and then transferred down here so she is now back home with her family. She really missed her family and didn't like being away so she is much happier and so are Lori and Jay. Lori's mom is staying for a few more weeks and then heading back home, she is going to enjoy the new baby and let the snow melt a bit.
Lori is not going back to work until next school year, so I don't get to start watching her new little man until August... Dang it! But I am super excited and it sounds like I will get to watch the twins too if they find a home close enough to mange getting them to me. So I might just get to play with babies all day and I can't think of anything more fun!!
My Parents:
My father did manage to build us a greenhouse and we are growing several veggies that are sprouting up like crazy. Honestly, all the plants in my house are fake... Yes, they are 100% plastic which makes them 100% safe from me watering them to death. :0) Seriously, I love plants to death... I just never got the hang of how much to water or when to add nutrients. So he has been dragging me out there day after day to teach me how not to mess up what he has started. Getting all the permits was a nightmare, but we just passed the last inspection and it's all done. That was a happy celebration, so I made a special dinner to celebrate.... Only my parents said we shouldn't celebrate too soon cause we may need more permits. WHAT????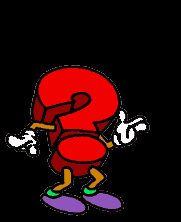 My parents spend more time staying with my brother and I so that they can see our families than they do in their own home. They have decided it made more sense to sell the old house and purchase a motor home or home on wheels as my mom loves to say. We don't have an HOA or anything, as we pretty much only have this street and then all desert around us. Literally we have 5 houses on this street and nothing for several miles around us. But my parents were asking if we would build a cover or storage place to park their new home while they came to see us for several months out of each year. Wellllllllll.... I was stuck on the fact that they were selling our old house, the one I grew up in and had just about every childhood memory attached to and it felt like the wind was knocked out of me. Alex and Kyle were racing to get out the measuring tape and do the man walk to determine where this new structure would fit. My mom was pulling out calendars and wanting to negotiate time schedules for visits and I was just trying to breath!
I finally felt more balanced and started looking at the calendar with my Mom when the guys re-emerged a good 30 minutes later. Why stop at a porch for the motor home when we can build a guest house with a side garage that the motor home can be parked in and a regular car can be kept so they can drive while in town. Yes, within 30 minutes these men were talking about a major construction project that will take up our yard and time for the next year! I am not going to lie, it took me a few minutes to talk myself down from a major melt down. But I was able to do it! I excused myself and went up to our room to breath in and out, put some water on my face and counted to 100. Alex walked in right around 73.
Alex: "Before you freak out on me and I will not hold it against you if you do, I will take care of all the details and when I can't Kyle or your Dad will step in. None of this will fall on you and I do mean NONE of it will impact you at all. You will have your parents here more, which I know you will love and this guest house will only bring up the value in our property here. It's a win for everyone and I haven't seen your parents this happy and your Dad has been just great with the green house that we both were totally against at the start."
Me: "I knew they wouldn't stay in that house forever, but when they just came right out and said they are selling it... Just all my childhood memories are attached to that house and that neighborhood. It's going to be so hard to say goodbye to that house, they still have the posters up in my room that I left. Mom stocks bread for the neighborhood kids to feed the ducks, who is going to do that now? It's not about the construction or the noise or anything about the guest house and you know I love having my parents here.... It just hit me super hard, them selling the old house."
He gathered me in to one of his awesome bear hugs and held me for a bit.... Then I got a slap on my bottom and a "Give me a few days to see what I can do...". I was like huh? What is there for him to do, that made little to no sense but he shuffled me back downstairs and it was back to plans and more plans. (This all happened during the first part of January)
What Alex did was reach out to my brother and asked him if he was interested in going in halves in buying my parents house. We all have friends, cousins, aunts/uncles and just lots of connections still left to that old neighborhood. It would be super nice to have a place to go stay and visit everyone and not have to get a hotel room or put anyone out putting us up when we are back there. My brother jumped on the idea and we are close to closing on the house, it takes forever even when buying a home and keeping it in the family. The guest house build has its first set of inspections on the blue prints and all the paint they have put on our ground happening this week, we hope to break ground in the next couple of weeks. :0)
Kyle:
Our oldest is in his last semester of high school and will be graduating in May, he has also been working with Alex in the afternoons and a few weekends. He sent out several packets to several schools but has decided to stay close to home and continue working with Alex and live here with us during his college years. I AM ON CLOUD NINE!!! :0)
We are all for our kids going out in the world and being successful contributions to society... But society can wait to have them as far as I am concerned! I was super happy to hear his decision, but Alex of course being the pusher told him that if he changes his mind to tell us ASAP so we can help him sprout wings and fly. Grrrrrr... The boy made up his mind, leave him alone already... Sheesh.
Kaylee:
Our daughter is still doing online schooling and is down cuddling the new baby as often as she can. We are working with her to decide if she wants to finish her high school online, I don't want her to miss out on all the school activities/memories like prom or home coming. But she is super happy right where she is at the moment so we will keep checking in on that from time to time. She did drop a no college bomb on us over winter break. Kaylee has decided she doesn't want to attend college but wants to go straight to beauty school instead. I have looked into it and found out she can actually attend and graduate while finishing high school, so we are deciding if that is a go or waiting. We are not going to force her to go to college, but we don't want her to lose the opportunity making decisions so young either. Also she does struggle due to her learning disabilities, so we don't want her making this choice to avoid the harder work of getting through college too. So it's still a touch and go with her on where she will be in the next few years, but we have plenty of time to help her decide. As a mother I am more than willing to keep my kids at home with me as long as I can. :0)
The Garage Door:
We have a brand spanking new garage door.... pun totally intended because my butt paid that price tag more than I would like to admit. The day I learn to slow down and not try to take on a thousand things at one time is the day my bottom will sigh with relief. I was running around like a mad person trying to get things done, fix a birthday cake that had gone bad (several times over) and ended up backing into the garage with Kyle's new jacked up truck. Why was I driving Kyle's new jacked up truck you might want to know... Well I couldn't get to my car because we have too many cars to manage at the moment and they were blocking my car so I just grabbed keys and ran for it... Ugh. Which isn't the only kicker to the situation, the real kicker was that my parents had run out to get a replacement cake (which it would have been nice for someone to tell the crazy lady in the first place, just saying....) only to show up and eventually drop the cake in all the hysteria of my backing into the garage door and having it sitting on top of me and the truck. I just wasn't meant to drive vehicles in 2014, that is a conclusion that I have reached. Of all my many, many, many (oh man I sound old) years driving, I have never had the issues that I had last year. EVER! Sigh... Thank goodness 2014 is over and I can start fresh.
50 Shades....
I have had several emails asking if I am going to see the movie or let my daughter go see it.... The answer is no and no... :0) Just to get that out of the way. We didn't allow her to read the books, so we will most definitely not let her see the movie either. I have no intention of seeing it as I don't wish for my money to support the message of that particular book series. Our beliefs are that sex is done in the marriage bed and not taken as a game or something that needs a hush contract attached.
I am behind on my emails, so to those that sent me some please forgive my lateness in responding to you. I promise to respond very soon! :0)